Proudly Serving Rogers, Arkansas
Quick, efficient, and reliable service.
Proudly Serving Rogers, Arkansas
Garage Doors and More has been serving the city of Rogers, Arkansas for over 7 years. Owner Sean Luby has over 25 years of Residential Construction experience and has been in the garage door industry for almost 20 years. Sean has done garage door work in Florida, Tennessee and Arkansas. Through his multi-state journey, he has been able to master his trade.
We are committed to providing each Rogers customer with honest, reliable and personable service and will walk you through all of your options so that you will feel confident with your choice. We will also assist you in designing a door that adds to the beauty of your home and the functionality you'd expect.
24/7
We offer same day service in Rogers during our standard business hours Mon-Sat. and offer 24 hour Emergency Service.
Expert Team
Your project will be handled by experts every time. We make sure you have the most experienced professionals working for you.
Quality Guaranteed
You'll find the support you need to ensure that things runs smoothly. We're here to help you with any questions.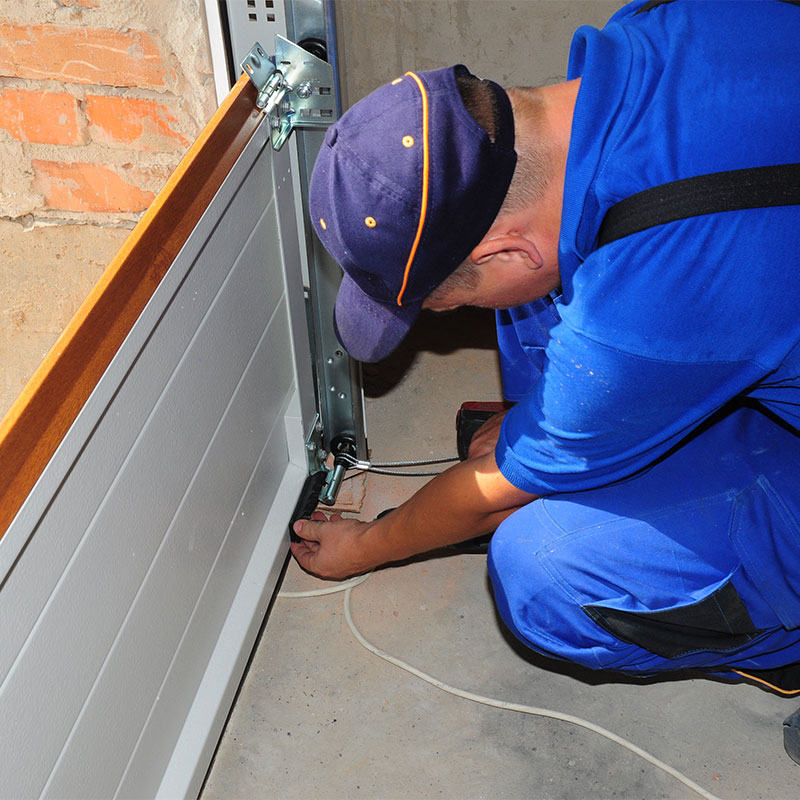 Quick, efficient, and reliable service.
Our Services in Rogers, Arkansas
We send professionals to handle all garage door repairs in Rogers, Arkansas. We specialize in:
24/7 Emergency Services
Broken Springs
Bent Tracks
Damaged Sections
Crooked or Falling Door
Garage Door Repair / Opener Repair
Garage Door Installation
Install Outside Keypads, Remotes, and MyQ Smartphone Services
Preventive Maintenance
Replace Weather Trim and Bottom Seal
Residential and commercial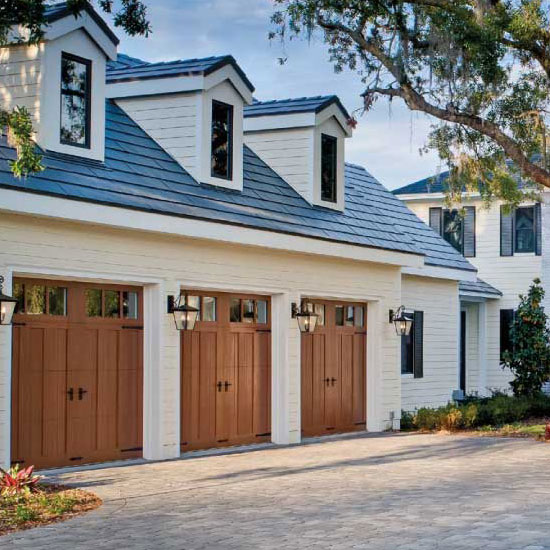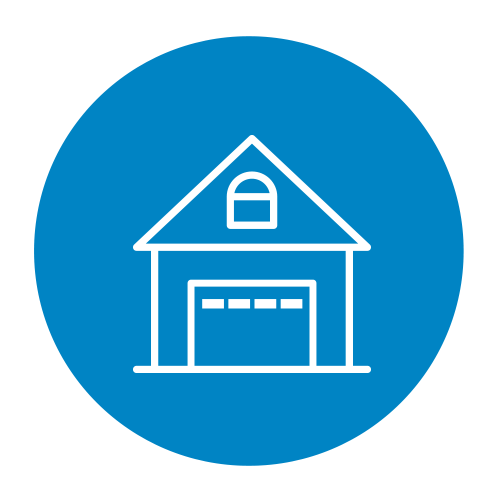 Doors
Combining form and function, our variety of top quality brands are as aesthetically pleasing as they are durable and functional.
What are some of the top Trends for new Garage Doors in Rogers, Arkansas?
The top trends in new garage doors for homes in Rogers may include:
Smart Technology: Homeowners are increasingly looking for garage doors that can be controlled and monitored remotely using smart devices such as smartphones or voice assistants. This allows for greater convenience and security.
Contemporary Designs: Clean and modern garage door designs have become popular in recent years. This includes sleek designs with clean lines, and the use of materials such as glass and aluminum.
Customization: Custom garage doors that are designed to match the architectural style of the home have become increasingly popular. This includes unique features such as custom colors, finishes, and hardware.
Energy Efficiency: As homeowners become more environmentally conscious, energy-efficient garage doors that help to reduce energy consumption have become more popular. These doors can be insulated and have weather-stripping to keep heat from escaping.
Durability: Homeowners are looking for garage doors that are built to last and can withstand extreme weather conditions. This has led to the popularity of garage doors made from materials such as steel or aluminum.
Quiet Operation: Garage doors that operate quietly are becoming more popular, especially for homes where the garage is attached to the house. This can be achieved using sound-dampening materials and quieter motors.
Overall, these trends reflect a desire for garage doors that are not only functional and durable but also stylish and energy efficient.  Let Garage Doors and More install a new garage door in your Rogers home today!
Lowell
Fayetteville
Bethel Heights
Centerton
Cave Springs
Little Flock
Avoca
Prairie Creek
Pea Ridge
Garfield
Gravette
Hiwasse
Elm Springs
Decatur
Gentry
Highfill
Tontitown
Larue
Lost Bridge Village
Eureka Springs
Holiday Island
War Eagle
Johnson
Goshen
Farmington
Prairie Grove